This is reprinted from She Knows Parenting.
BlogHer: How to Get Brands to Notice Your Mom Blog by Sarah W. Caron
I was quoted about Boxmonthly and gave advice on networking at conferences.  It is important to go to all parties, approach people and
L

isten.  Know your brand.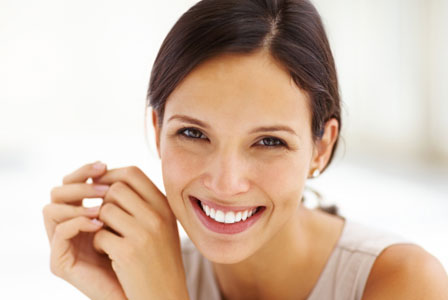 You know your mom blog stands out, but how do you get the brands at BlogHer 2012 to know it too? Here's how to get your blog noticed and make a good first impression.
BE A MOM BLOG STANDOUT
Whether you are heading to BlogHer for the first time, or you are a seasoned conference veteran, BlogHer can be an overwhelming experience — or a very fruitful one. Wondering how to get your blog noticed? The key is to set your goals before you go, plan and be ready. And if one of those goals is to connect your mom blog with brands (there are lots that will be there!), then you can. Start now.
Reach out before the conference
Now's the time to reach out to your contacts at brands and public relations companies to let them know you'd love to chat at BlogHer 2012 if they are attending. "Let us know you'll be there and find out if we're planning to attend. If we haven't worked together before, tell us a little about yourself and your blog," says Erin Olson, director of client services for The Motherhood.
Olson suggests checking for contact information on company websites or to make contact through Twitter and Facebook.  "A few bloggers we work with have emailed us their cell phone numbers and several dates and times during which they would be available to meet briefly at BlogHer, which is a great way to build relationships."
Prepare your elevator pitch
An elevator pitch is "a brief, 30-second explanation of why you and your blog are different. Be prepared to answer questions about how you got started, why you blog, and what your main topics are," says Chelsea.
Do you have an elevator pitch? This concise statement of who you are, what your mom blog is about and what you want is key for when you are meeting people from brands and PR companies when you want to make a good first impression. "Be confident in yourself and what you have to offer," says Chelsea, who blogs at Someday I'll Learn.
Make sure you're specific too. "When we ask what you blog about or what kinds of projects you like to work on, there is no more forgettable answer than 'I do a little bit of everything,'" says Olson. "It's much better to say, for example, 'I love cooking and creating recipes, I'm a great photographer, and I have a background as a teacher, so I'm an education expert as well.' When a client approaches us and asks us to connect them with talented photographers who know a lot about education, you become a shoo-in for the blog campaign."
Be outgoing
If you go to BlogHer and chat with just a few people and then spend the rest of the conference walking around all alone, you're doing it wrong.Really. It's important that you put yourself out there and make a good first impression while you are at BlogHer. Put on your happy game face and start talking! You never know who you'll meet or how your discussion could blossom into something more like working with brands.
"You must go to all the parties given by the expo and really go up and talk to people. It is important to introduce yourself and more importantly to listen and find out about them and show interest. That is the real way to make connections," says Lori Peters, who recently launched a subscription box business called Boxmonthly.
After the conference
When the conference ends, it's over right? Not so fast. Once you've gotten home, hugged the kids and caught up on what they did while you were gone, you need to do some follow-up. "The follow-up afterwards is even more important," says Peters. Follow them on social media and start conversations.
If you want to truly stand out though, send a personal note the old-fashioned way, says Olson. "Our mailing address is on our business cards — stand out by sending a handwritten card. It makes such an impression that I can tell you the name and blog of every person who has sent me a handwritten message," says Olson. Yes, it takes time, but if you write a couple of cards to standout contacts while at the park, you'll be doing something very special — and that might make all the difference for your mom blog.
http://www.sheknows.com/parenting/articles/965991/get-brands-to-notice-your-mom-blog-at-blogher
More on blog conferences
BlogHer Conference: A networking guide for new bloggers
How to turn your blog into a business
Why it's important to attend blog conferences
Tags: blogging blogher mom bloggers